167 Fake iOS & Android Trading Apps Brought to Light by Researchers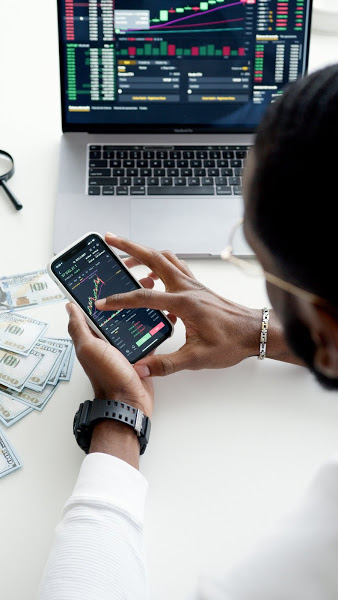 Sophos, a worldwide leader in cybersecurity, has found 167 fake Android and iOS apps that criminals have been using to rob people who still believe they have a very well, trustworthy financial trading, banking, or cryptocurrency application. A research article titled, 'Fake Android and iOS apps disguised as trading and cryptocurrency apps,' illustrates how criminals utilized social technology, fake web pages like a fake iOS App Slot, and an iOS app tester to deliver the fake apps to unsuspecting customers. 
Fake applications were investigated and the results showed that all were very similar to each other, as stated by Sophos researchers. Many have included the "chat" option to integrate customer service. When researchers attempt to communicate by using chat with support teams, answers were almost alike. They also discovered a single server loaded with 167 counterfeit trading and cryptocurrency applications. In combination, this indicates that, according to Sophos, all fraud might be carried out by the same party. 
In one of the scenarios examined, the scammers approached the customers through a dating app by creating a profile and exchanging messages with specific objectives before attempting to encourage them to download and add money and cryptocurrency to a counterfeit application. The attackers blocked access when their targets later tried to withdraw funds or close the account. 
In other instances, websites built to resemble a reputable company, such as a bank, have been able to attract the targets. To persuade the users to install an app from the genuine App Store, they have even developed a fake "iOS App Store" download page with fabricated customer reviews. 
When the visitors pressed upon the links to install fake apps for Android or iOS, something like a smartphone web app was obtained but was only a shortcut icon connected to a fake website. 
Technicians have also delivered fake iOS applications via third-party websites to encourage developers towards testing new applications with a small number of Apple device users before applying to the official App Store. 
"People trust the brands and people they know – or think they know – and the operators behind these fake trading and cryptocurrency scams ruthlessly take advantage of that," said Jagadeesh Chandraiah, a senior threat researcher at Sophos. "The fake applications we uncovered impersonate popular and trusted financial apps from all over the world, while the dating site sting begins with a friendly exchange of messages to build trust before the target is asked to install a fake app. Such tactics make the fraud seem very believable."
"To avoid falling prey to such malicious apps, users should only install apps from trusted sources such as Google Play and Apple's app store. Developers of popular apps often have a website, which directs users to the genuine app and, if they have the skills to do so, users should verify if the app they are about to install was created by its actual developer. Last, but not least, if something seems risky or too good to be true – high returns on investment or someone from a dating site asking you to transfer money or cryptocurrency assets into some 'great' account – then sadly it probably is," he further added.
Sophos also recommends the user install an anti-virus program on the mobile device to defend Android and iOS devices from cyber attacks, like the Intercept X for Mobile.
If you like the site, please consider joining the telegram channel or supporting us on Patreon using the button below.