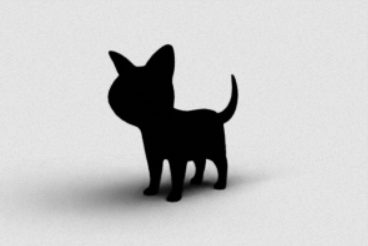 NOTE: No files or stolen information are [exfiltrated/downloaded/taken/hosted/seen/reposted/disclosed] by RedPacket Security. Any legal issues relating to the content of the files should be directed at the attackers directly, not RedPacket Security. This blog is simply posting an editorial news post informing that a company has fallen victim to a ransomware attack. RedPacket Security is in no way affiliated or aligned with any ransomware threat actors or groups and will not host infringing content. The information on this page is fully automated and redacted whilst being scraped directly from the ALPHV Onion Dark Web Tor Blog page
Company Info
---
Company Name:
Döhler HACKED! More then 800 GB sensitive data LEAKED!
Victim Logo URL:
/api/blog/attachment?id=%2Farticle-attachment%2F5b9a8807-8abb-44c2-9be5-588ec9124627%2F600f52bc-4eea-4578-b5e0-5e985eca7729%2Fthumbnail
Dark Web Info
---
Date Listed:
11/10/2022, 19:55:32
Screenshots Available:
Screenshots of PII Available
Files available to download:
N/A
Description
---
What is Döhler? Döhler is a global producer, marketer and provider of technology-driven natural ingredients, ingredient systems and integrated solutions for the global food, beverage and nutrition industry. Döhler has a critically low level of security. The storage of company data, personal data, sensetive data of partners is at a critically low level. The same is true for internal processes, policies and production – absolutely all of them are not properly executed and controlled. Döhler puts its customers, information, processes and consequently the consumers of their products at risk. The company has been hacked. The data is encrypted and stored on our servers. At this time we have information that will open the public's eyes to restricted data and help change the way millions of people around the world think about their products: – Detailed information about product formulations and manufacturing methods – Financial records of the company and its partners – Information about the company's lonistic chains and contractors – Information on so-called supplier farms, detailing the company's methods of working with them – Critical personal data about Döhler employees and management – Information on Döhler product technologies and solutions – Databases, backups – Industry data and analytics – Hygiene and production control data – Strategic company and customer data – Information that can change the way people around the world think about Döhler products We fully understand that the bigger a company is, the harder it is to keep all processes safe, however in the case of Döhler we have a company which treats its processes and partners without any responsibility. Döhler's extremely low level of security will make all its customers aware of the serious risks of doing business with Döhler. The irresponsible storage of partner and customer data (including product recipes, closed patents, NDA documentation, financial documents, business methods) will entail their disclosure and downloading into the public domain. These documents will be available to anyone who wishes to access them. Döhler may not understand the complexity of this incident, so the company's global divisions will face serious consequences if they fail to cooperate. A large number of journalists from all over the world will be involved in the incident with full access to the downloaded company data. All of the personal data of the company's clients and its employees will be used for criminal purposes, all of these people will have a huge number of problems with the law through the fault of the company. And the company itself would be in direct violation of the fundamental conventions of the International Labor Organization and the GDPR personal data law. If Döhler fails to come forward to resolve this incident within 48 hours – it will be seen as a gross violation of the rights of its customers and consumers, who have a right to know the truth about the food they eat and the approach to its production. Millions of people will know the truth about the food they buy every day in supermarkets and eat in fast-food restaurants of world-famous brands.
Onion Site Indicator Of Compromise (IOC):
h XX p://[.]onion
---
A considerable amount of time and effort goes into maintaining this website, creating backend automation and creating new features and content for you to make actionable intelligence decisions. Everyone that supports the site helps enable new functionality.

If you like the site, please support us on Patreon using the button below

---
To keep up to date follow us on the below channels.