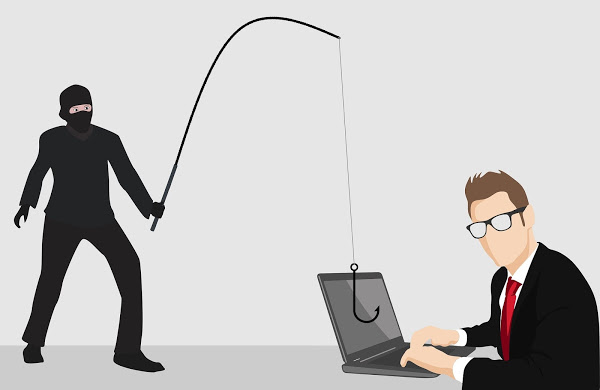 In two recent projects, threat actors using BazarBackdoor used an unusual combination of lures, tactics, and networks to target corporate customers. Threat perpetrators use the victims' own initiative to get through security barriers and reach a consensus in these initiatives. These methods may also be used to combat phishing awareness training. 
BazarBackdoor is a modern malware that has the potential to infect machines and run a variety of malicious programmes. It is thought to have been developed by the same people who created the TrickBot Trojan, a banking Trojan that infects Windows computers. This is due to the fact that BazarBackdoor shares coding and other characteristics with the TrickBot Trojan. 
Threat actors using the BazarBackdoor ransomware have been playing with roundabout ways to get consumers to self-infect, according to a blog post published this week by Cofense. A fake invoice was used in one campaign, with a reference to a malicious website but no direct link to it. Instead, the attackers hope that users can type or paste the URL into their browsers. A second campaign involved a phone number that, when dialed, connects the customer to a phony business official that would attempt to persuade them to access an attacker-controlled website. 
"The notable part about this is that we don't usually see this sort of thing," said Joseph Gallop, an intelligence analysis manager at Cofense, in an interview with SC Media. "Usually, threat actors try to make the path to compromise as simple as they can for the victim to follow."
"There is an increase in fileless, linkless attacks that are engineered toward luring users to do something they are not supposed to do outside of the scope of clicking on links or opening attachments," said Ironscales CEO Eyal Benishti. "Most of these attacks are BEC attacks, impersonating a known internal or external sender trying to lure users into wiring money, paying fake invoices, changing bank account details records, buying gift cards or other goods, and the defenders' challenge now is to detect and block communications with malicious intent and not necessarily malicious content." 
The circuitous road to infection used by the BazarBackdoor campaigns depends on the victim's willingness to put in a little extra effort, but there's a tactic behind this risk: According to the Cofense report, "More and more, corporate network users are being conditioned to recognize malicious links and attachments." Thus, "the absence of apparently malicious links and attachments may lull potential recipients into complacency. Failure to recognize the roundabout engagement tactics at play here could result in a compromise going unnoticed."
If you like the site, please consider joining the telegram channel or supporting us on Patreon using the button below.