Carnivore – Tool For Assessing On-Premises Microsoft Servers Authentication Such As ADFS, Skype, Exchange, And RDWeb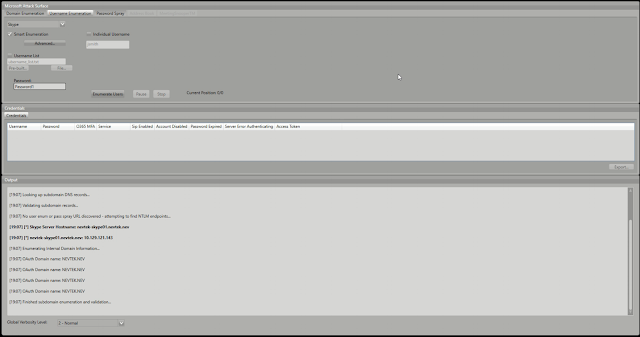 Carnivore is an assessment tool for Skype for Business, Exchange, ADFS, and RDWeb servers as well as some O365 functionality. Carnivore includes some new post-authentication Skype for Business functionality.

Released as open source by NCC Group Plc – https://www.nccgroup.com/
Developed by Chris Nevin, [email protected]
https://www.github.com/nccgroup/carnivore
Released under the AGPL license https://www.github.com/nccgroup/carnivore/license
Carnivore – V.1.0.4 Microsoft External Assessment Tool
In general the tabs will unlock in-line with what functionality you can use. Ie – the post auth options will unlock after you have discovered valid credentials.
Defcon 28 presentation: https://www.youtube.com/watch?v=LJFuydx-HtE
And slides: https://media.defcon.org/DEF%20CON%2028/DEF%20CON%20Safe%20Mode%20demo%20labs/DEF%20CON%20Safe%20Mode%20-%20Demo%20Labs%20-%20Chris%20Nevin%20-%20Carnivore.pdf
If you like the site, please consider joining the telegram channel or supporting us on Patreon using the button below.