Creepy – A Geolocation OSINT Tool. Offers Geolocation Information Gathering Through Social Networking Platforms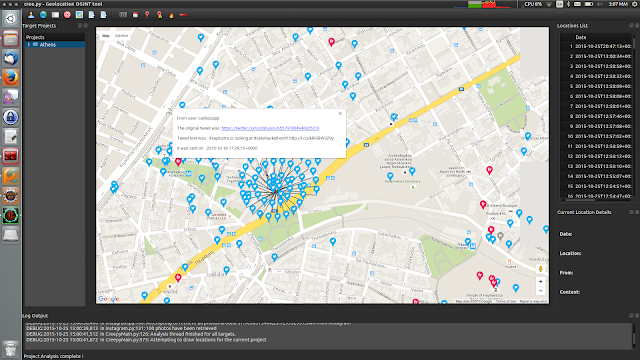 This project is currently not maintained. I haven't put any work on it since 2016 and with the current state of the API access to instagram and twitter, and the default settings for their geolocation features cree.py wouldn't be of much use. I will live the repository and site up for the time but I'd like to believe the tool served its purpose and I do not foresee working on this again.
Author
Yiannis Kakavas <jkakavas__AT__gmail__dot__com>
Homepage
http://www.geocreepy.com
Installation Instructions
See http://www.geocreepy.com
Configuration
See http://www.geocreepy.com/plugin_configuration.html
Description
Geolocation OSINT tool.
Creepy is a geolocation OSINT tool. Gathers geolocation related information from online sources, and allows for presentation on map, search filtering based on exact location and/or date, export in csv format or kml for further analysis in Google Maps.
Screenshots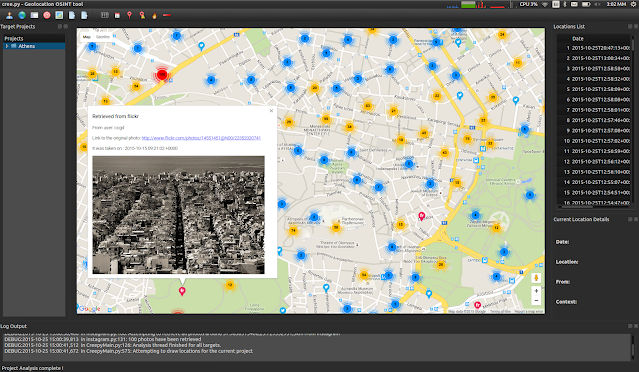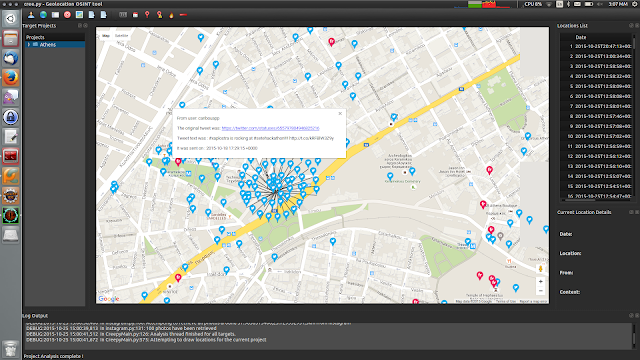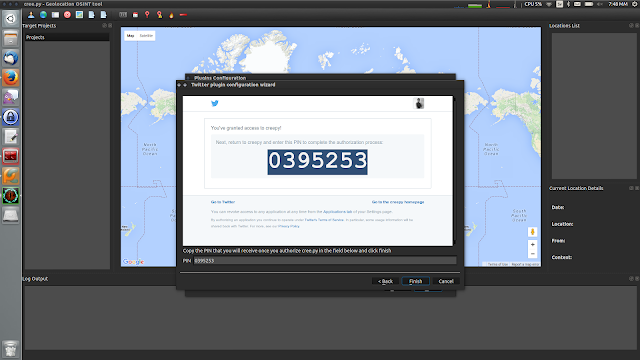 Special Thanks
Creepy icon : © "eye of sauron" image by blood-solice on deviantart ( http://blood-solice.deviantart.com )
To Penny for creating the new plugin specific markers
Attribution
You may be interested in...
Icons in versions >= 1.3 are selected icons from the icon set
Fugue Icons
(C) 2013 Yusuke Kamiyamane. All rights reserved.
These icons are licensed under a Creative Commons Attribution 3.0 License. http://creativecommons.org/licenses/by/3.0/
If you like the site, please consider joining the telegram channel or supporting us on Patreon using the button below.