JSWorm: A Notorious Ransomware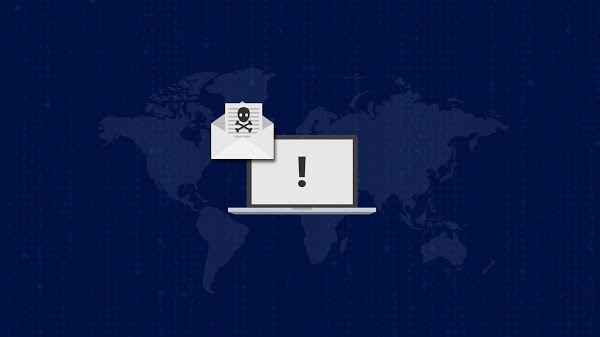 The ransomware threat environment has been shifting over the last few years. Following the major ransomware outbreaks of 2017, such as WannaCry, NotPetya, and Bad Rabbit, many ransomware actors have switched to the covert yet the lucrative strategy of "big-game hunting." The news of ransomware triggering a service interruption at a multinational enterprise has become commonplace. 
Since the discovery of JSWorm ransomware in 2019, numerous variants have gained popularity under various names such as Nemty, Nefilim, Offwhite, and others. As part of each "rebranded" edition, several versions were released that changed various aspects of the code, renamed file extensions, cryptographic schemes, and encryption keys. 
JSWorm is a ransomware variant of the GusCrypter malware family. Its purpose is to extort money from victims by encrypting all personal data and requesting a ransom for the decryption key. It's a member of the GusCrypter clan. JSWorm is typically transmitted via spam email attachments. 
The malware also leaves a ransom note, JSWORM-DECRYPT.html, instructing victims to contact criminals via the
[email protected]
email address if they want their data back. Since JSWorm belongs to a well-known ransomware family, it's possible that the encryption will be permanent. 
Although JSWorm ransomware does not encrypt system files, it does modify your system in other ways. As a result of the altered Windows Registry values, ransomware is launched every time the user restarts the device. These modifications, however, are made after the encryption and ransom demand have been completed. 
JSWorm was available as a public RaaS from its inception in 2019 until the first half of 2020, and it was observed spreading through the RIG exploit kit, the Trik botnet, fake payment websites, and spam campaigns. The public RaaS was closed in the first half of 2020, and the operators turned to big-game hunting. An initial intrusion was discovered thanks to the use of weak server-side applications (Citrix ADC) and insecure RDP access. 
The files are encrypted with a 256-bit key using a custom modification of the Blowfish cypher. The key is generated by concatenating the strings user name, system MAC address, and volume serial number at the start of the programme execution. The content of each of the victim's files is encrypted using a custom version of Blowfish. The encryption is limited to 100,000 bytes, most likely to speed up the encryption of large files. The initial data is overwritten by the encrypted data.
If you like the site, please consider joining the telegram channel or supporting us on Patreon using the button below.