Remember the LinkedIn hack of 2o12? with around 6.5 million password leaked? Well apparently that wasn't all of it. New information has come to light recently about more than 127 million passwords with SHA1 encryption have been leaked. SHA1 is easy to crack with Hashcat or John the Ripper.
If you head over the the dark web illegal marketplace The Real Deal (tor) and spend some BTC, you can grab a copy of it (you'll need around $2000 spare).
In light of this information, probably best to reset your password if you didn't do it after the leak in 2012.
While you are over there changing your settings, why not enable 2 Factor Authentication (2FA)?
If you need to know how to do this, here we go its incredibly simple ..
Click on your profile pic in the top right hand side and you will see the menu drop down.
Here you will see the option for "Privacy & Settings" . You need to click it.


Now on the left hand side, there are 4 options. You want to choose "Security".
Here you can see the Two Step Verification settings.
You will want to enable it , enter your phone number and then you will get a verification SMS.
Enter this verification code into the verify box and click save.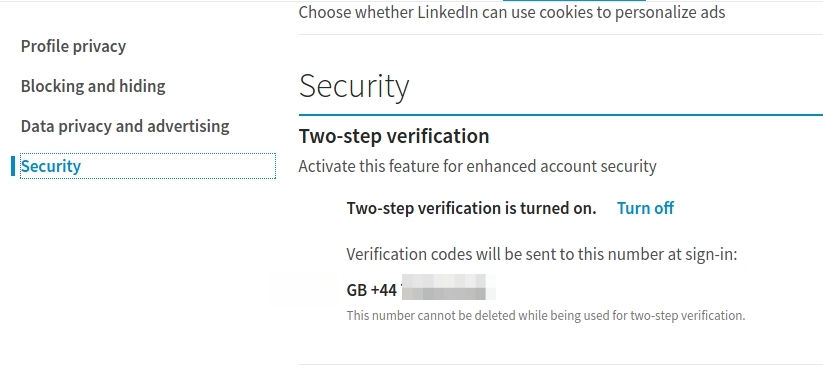 And that's it! You now have 2FA on your LinkedIn account. So now even if someone tries to login to your account they will need the Two Factor Authentication code also to get it.
Good Luck and stay curious!