LockBit 2.0 Ransomware Victim: btc-alpha[.]com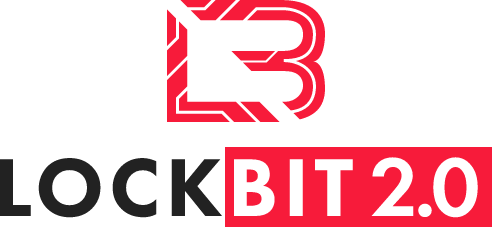 NOTE: The information on this page is automated and scraped directly from the LockBit 2.0 Onion Dark Web Tor Blog page and reposted here for awareness.
Victim Name
btc-alpha[.]com
Victim Logo
(if available)
Description
btc-apha.com is a new generation European cryptocurrency exchange. We provide services for trustful purchase, sale and transfer of your digital assets. Our registered office is 53 Whateleys Drive, Kenilworth, Warwickshire, United Kingdom, CV8 2GY Auction for complete source codes of cryptocurrency exchange BTC-Alpha single-handedly at your service. The brilliant source code has no vulnerabilities, access to the servers was obtained thanks to an insider who still works for the company. Thanks to the insider, attacks will continue in the future, and the cryptocurrency of exchange users will be stolen. LockBit has been operating since 2019 and we value our reputation, so we guarantee that the source codes can be sold into the hands of anyone. With these source codes you can develop new exploits to attack this exchange, but you have very little time because we will empty its wallets as soon as an insider gives the go-ahead, start your own cryptocurrency exchange or start a fraudulent exchange, the price of the source code is 100 bitcoins, the price is not final and negotiable, the source code will be sold to the one who offers the highest price. If the source code and base do not interest anyone, all this data will be published for free. The source code and the base may be sold separately. The source code comes with a complete database of all users and their cryptocurrency balances. Database includes 362 thousands users, including their e-mail, name, address, city, state, country, zip code, passport number, phone number, password hash, full set of data for AML/KYC, wallet data, where the deposit was made and which wallets were used to withdraw cryptocurrencies and their amounts. Among the user data we found some interesting government officials. The data of all exchange employees. You can use this data to tip off robberies, extortion, and to poach these employees for other jobs. To buy the source code, contact LockBitSupp via Tox or Jabber.
Number of Leaked Files
(at time of posting)
0/15
Publish Date of Files if Ransom is not Paid
01 Dec, 2021 05:04:00
Warning
All available data will be published !

Countdown Timer as shown on the LockBit Blog
To get additional information, please download the Tor Browser and then visit the onion site located here:
(to defang, remove the [.] and replace with . Also change hXXp to http)

You can then copy and paste it into the Tor browser to get updates regarding this victim of Lockbit Ransomware

Onion Site URL:
hXXp://lockbitapt6vx57t3eeqjofwgcglmutr3a35nygvokja5uuccip4ykyd[.]onion'}}