LockBit 2.0 Ransomware Victim: faberinc[.]com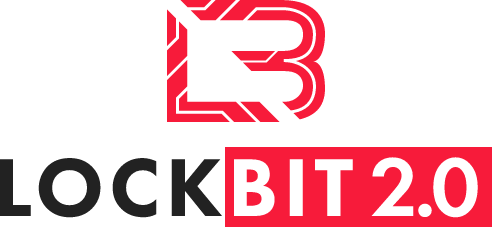 NOTE: The information on this page is automated and scraped directly from the LockBit 2.0 Onion Dark Web Tor Blog page and reposted here for awareness.
Victim Name
faberinc[.]com
Victim Logo
(if available)
Description
Faber Industrial Technologies is a leading results-oriented distributor/manufacturer's representative specializing in complete sales, support and engineering services of Filtration, Process Heat and Control, and High Technology Automation and Control products. Serving the Mid-Atlantic States of New Jersey, New York, Pennsylvania, Maryland, Delaware, and Connecticut, our technical support team and field engineers are regionally located for rapid response and engineering support. Faber, originally the Rosevear Company, was founded in 1929 as the local manufacturer's representative organization for Chromalox electric heating products in the NY/NJ metropolitan area. The company grew and our name was changed to RL Faber & Associates in 1956. As we continued to grow, other Faber divisions were created to support a diverse group of products and technologies. Today we are known as Faber Industrial Technologies, a name which better represents the depth and breadth of our product offering and role as a full-service application engineering provider. From the beginning, our mission was to be more than just a sales organization. We have differentiated ourselves as a leader by bringing quality products and new technologies to the industrial market, while providing unparalleled applications engineering and support. We represent leading manufacturers in their respective fields, which enables us to deliver the latest product technologies and to address our customers' unique requirements and specifications. Faber employees, our greatest asset, are fully committed to the needs and success of our customers. Our well-qualified sales, service and engineering staff utilize local technical resources and inventories to deliver value with every transaction. We view ourselves as an engineering resource and an extension of our customers engineering department. At Faber, we believe our success as an organization depends upon our commitment, and the ability to deliver tangible value to our customers. Providing a complete engineering answer to customer's requirements through product sales, product support, training and field support is our value proposition. Our goal is to exceed expectations and to provide cost-effective solutions which will enable customers to increase efficiency and productivity…..and ultimately increase their company's competitive advantage.
Number of Leaked Files
(at time of posting)
0/49806
Publish Date of Files if Ransom is not Paid
31 Aug, 2021 13:22:00
Warning
All available data will be published !

Countdown Timer as shown on the LockBit Blog
To get additional information, please download the Tor Browser and then visit the onion site located here:
(to defang, remove the [.] and replace with . Also change hXXp to http)

You can then copy and paste it into the Tor browser to get updates regarding this victim of Lockbit Ransomware

Onion Site Victim Post URL:
hXXp://lockbitapt6vx57t3eeqjofwgcglmutr3a35nygvokja5uuccip4ykyd[.]onion/post/DatIoNS2z1bnGQ9e6124f4f165d33