LockBit 2.0 Ransomware Victim: sabre[.]ca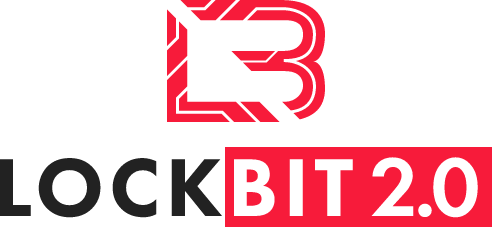 NOTE: The information on this page is automated and scraped directly from the LockBit 2.0 Onion Dark Web Tor Blog page and reposted here for awareness.
Victim Name
sabre[.]ca
Victim Logo
(if available)
Description
abre was incorporated in 1985 and is a Calgary based owner-operated, vendor-neutral company. In 1988, Sabre acquired a small control panel manufacturing business, which was initially operated as a separate entity called Claymore Industries. From 1988 to 1992, Claymore Industries was located in a 4000 sq. ft. shop on Dartmouth Rd. SE and Sabre's main office was at 7710 – 5th Street SE. In 1992, both operations were moved to a new location near the Blackfoot Inn with 3000 sq. ft. of office space and 8500 sq. ft. of shop space. In this location, Sabre continued to grow and was acknowledged as a reputable source for the supply of technical services and manufactured items. In 1998, Sabre purchased and renovated the building at 6702 Fairmount Dr. SE. Consisting of 24,500 sq. ft. of office/shop space, situated on 2 acres of land. In 2012 Sabre acquired a second location at 4460-54th Ave SE, consisting of a 30,000 sq. Ft. building situated on 3 acres of land. In late 2016 Sabre combined both facilities into one, at 4460-54th Ave SE. This allows Sabre to keep all operations under one roof, more yard space for larger building fabrication, and easier transportation routes for larger loads getting out of the city. In 2021 Sabre merged with Static Energy. This merger allowed Sabre to diversify and grow into other areas of manufacturing and electrical services. Sabre Instrument Services is widely considered to be Western Canada's leading integrator of Industrial Control Systems and Process Analyzer Systems. Our client list includes most of the major Oil, Gas and Petrochemical companies in Canada as well as many of the junior companies. Our Quality Management System has been ISO 9001-certified since 2004 and is currently certified to the ISO9001:2015 Standard. Our panel shop is fully certified to N04-125 (Industrial Control Equipment No. 14). This allows us to CSA our assemblies and enclosures rated at not more than 600 volts single or three phase and 400 amps. ABSA certified for ASME B31.3 Process Piping. Our Health, Safety and Environment Management System is COR certified. We are members of ISnetworld, Avetta, and ComplyWorks.
Number of Leaked Files
(at time of posting)
0/172
Publish Date of Files if Ransom is not Paid
17 Aug, 2021 21:22:00
Warning
All available data published !

Countdown Timer as shown on the LockBit Blog
To get additional information, please download the Tor Browser and then visit the onion site located here:
(to defang, remove the [.] and replace with . Also change hXXp to http)

You can then copy and paste it into the Tor browser to get updates regarding this victim of Lockbit Ransomware

Onion Site Victim Post URL:
hXXp://lockbitapt6vx57t3eeqjofwgcglmutr3a35nygvokja5uuccip4ykyd[.]onion/post/M5Eh8fzxOIOdZYRb6112ee977da58