Pwndoc – Pentest Report Generator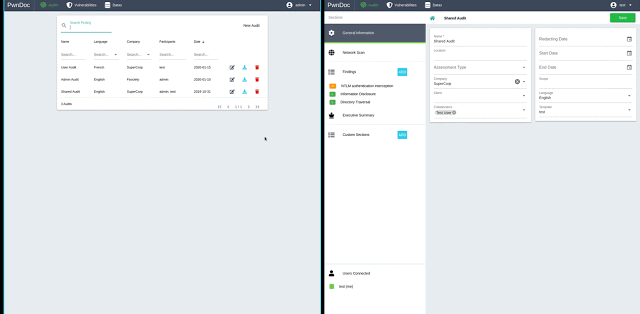 PwnDoc is a pentest reporting application making it simple and easy to write your findings and generate a customizable Docx report.
The main goal is to have more time to Pwn and less time to Doc by mutualizing data like vulnerabilities between users.
Documentation
Installation
Data
Vulnerabilities
Audits
Templating
Features
Multiple Language support
Multiple Data support
Great Customization

Manage reusable Audit and Vulnerability Data
Create Custom Sections
Add custom fields to Vulnerabilities

Vulnerabilities Management
Multi-User reporting
Docx Report Generation
Docx Template customization
Demos
Multi-User reporting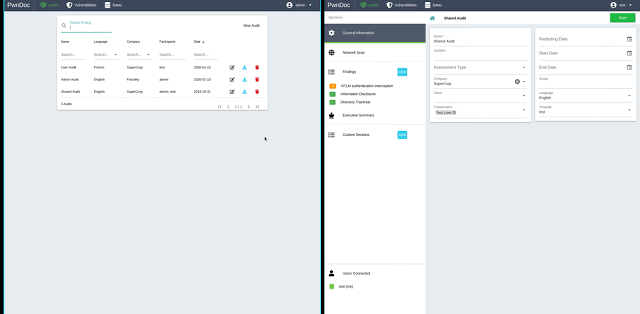 Finding edition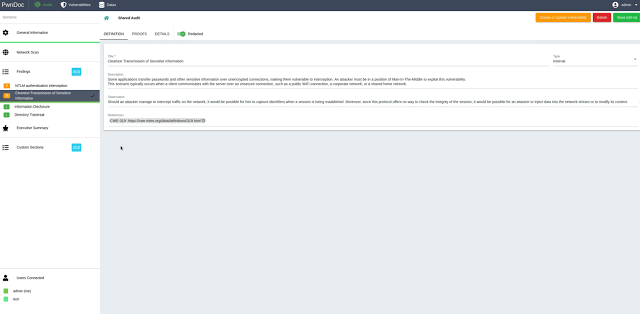 Vulnerability management workflow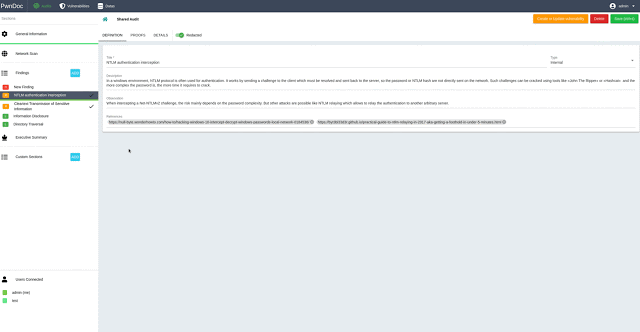 If you like the site, please consider joining the telegram channel or supporting us on Patreon using the button below.