Russia responded to the Swedish Minister's statement about "Russian trolls"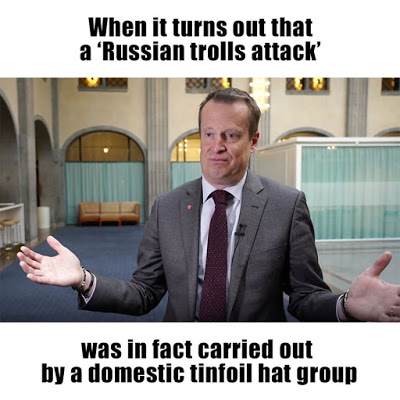 Russian Senator Alexey Pushkov noted that the Minister was actually attacked by ordinary Swedish Internet users who were not satisfied with the position of the politician. Pushkov added that similar cases of "Russian interference" were actively expressed by Hillary Clinton in the year of the American presidential election in 2016. However, she also fell victim to her own unpopularity.
Swedish newspaper SVT Nyheter conducted an investigation, examining the comments. On April 5, it was announced that the records were left by real people, most of them belong to members of the organization "Wi-Fi Radiation is dangerous to health. Stop 5G".
Commentators wrote at the call of the group's administrator, Stockholm resident Katarina Holbrink, "the most ordinary Swedish grandmother who is afraid of radiation."
She was very surprised that her personality and her organisation were associated with the "Russian trolls". Holbrink said that a lot of people have left comments at her request.
Igeman did not consider these confessions evidence of Russia's innocence and stated that Russia was interested in ending the Swedish 5G program, and "similar things happened in other countries" when Russian hackers were proved guilty.
Earlier, Russian Diplomats published a photograph of embarrassed Igeman with the comment: "In December 2019, Sweden's Minister for Energy and Digital Development Anders Igeman declared himself a 'target of a Russian trolls attack". Now, an SVT Nyheter investigation has tracked the 'attack' down to an ordinary Swedish grandmother worried about Wi-Fi and 5G radiation".
Recall that at the end of December last year, Anders Igeman wrote on Facebook that Sweden will develop 5G networks. Hundreds of comments from concerned Swedes appeared under this post. As a result, Igeman declared himself an object of attack by Russian trolls, who allegedly wished to stop Sweden's movement along the path of progress.