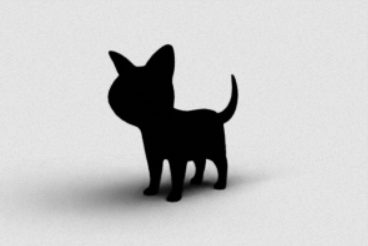 NOTE: No files or stolen information are [exfiltrated/downloaded/taken/hosted/seen/reposted/disclosed] by RedPacket Security. Any legal issues relating to the content of the files should be directed at the attackers directly, not RedPacket Security. This blog is simply posting an editorial news post informing that a company has fallen victim to a ransomware attack. RedPacket Security is in no way affiliated or aligned with any ransomware threat actors or groups and will not host infringing content. The information on this page is fully automated and redacted whilst being scraped directly from the ALPHV Onion Dark Web Tor Blog page
Company Info
---
Company Name:
Nok Air
Victim Logo URL:
/api/blog/attachment?id=%2Farticle-attachment%2F9a283098-8e40-491a-9d19-15065d61343c%2Fc40f1dda-b62e-4135-bde1-e15e7bc158be%2Fthumbnail
Dark Web Info
---
Date Listed:
20/11/2022, 18:27:49
Screenshots Available:
Screenshots of PII Available
Files available to download:
N/A
Description
---
Nok Air was established in February 2004 under Sky Asia Co., Ltd. and started operations on 23 July 2004. As of March 2007, it had 130 employees and had reached around 1,400 employees by 2014.[3] Nok Air began its first international service on 31 May 2007, with daily flights to Bangalore, India, but suspended these flights in 2020.[4] Nok Air serves the largest number of domestic routes within Thailand, with 24 routes.[5] Nok Air operates largely independently from Thai Airways, which has caused some friction between the two companies. To gain greater control of Nok Air, Thai Airways has tried to purchase the shares of other shareholders, notably Krung Thai Bank. Although Thai Airways and Krung Thai Bank are both state enterprises under the control of the finance ministry, Krung Thai Bank refused to sell its shares in Nok Air to Thai Airways. The purchase would have lifted Thai Airways' stake in Nok Air from 39 to 49%.[6] Evidence of Thai Airways declining interest in Nok Air came in May 2017, when Thai Airways shareholding was diluted to 21.57%[7] as a result of not taking up their entitlement of a new share offering. As a consequence Thai investor, Mr. Nuttapol Chulangkul became the airline's largest shareholder, owning 23.77% of the company.[8] Due to the preparation process to be listed in the Stock Exchange of Thailand (SET), the company name had been changed to "Nok Airlines Company Limited" on 16 January 2006. Then, at its initial entry to Thailand's stock market, it was renamed "Nok Airlines Public Company Limited" (since 18 January 2013) with trading symbol "NOK".[9] In late 2013, Nok Air announced a joint venture with Scoot Airlines (a low-cost subsidiary of Singapore Airlines) to form NokScoot, a low-cost airline operating medium to long-haul international services, based out of Don Mueang Airport in Bangkok.[10] The joint venture was shut down in 2020 as a result of the COVID-19 pandemic. A new company slogan, "Smiling Across Asia" was unveiled in June 2016. It hints at Nok's strategy of becoming the dominant regional carrier.[11] On December 22, 2017, Mr. Patee Sarasin, the first Nok Air CEO (between 2004 and 2017), resigned from the company's board of directors.[12][13]
Onion Site Indicator Of Compromise (IOC):
h XX p://alphvmmm27o3abo3r2mlmjrpdmzle3rykajqc5xsj7j7ejksbpsa36ad[.]onion
---
A considerable amount of time and effort goes into maintaining this website, creating backend automation and creating new features and content for you to make actionable intelligence decisions. Everyone that supports the site helps enable new functionality.

If you like the site, please support us on Patreon using the button below

---
To keep up to date follow us on the below channels.