BitDefender Total Security 2020: Review
I use Linux as my daily driver and do not use Bitdefender for those times, but when I do have to jump over to a Windows Machine (*shudders*) for photoshop, premiere pro and gaming I always use BitDefender as my AV of choice. In May-June 2020 testing by the Germany-based AV-Test lab, Bitdefender's malware-scanning engine detected 100% of both brand-new "zero-day" malware and known "widespread" malware without picking up any false positives.
As my day job requires, I end up having to try and bypass security controls, and I can say that BitDefender is always one step ahead of me when trying to compromise a system. There have been rare occasions in the past where I have managed to bypass BitDefender's ability to catch me, but that's not the case so much recently. I use the family pack as you can see below, as my family use Windows (I'm working to convert them).
Although it says BitDefender is active on multiple devices, I never actually use it. I have my own VPN thing going on at a router level but for those that don't I'm sure it would be just fine?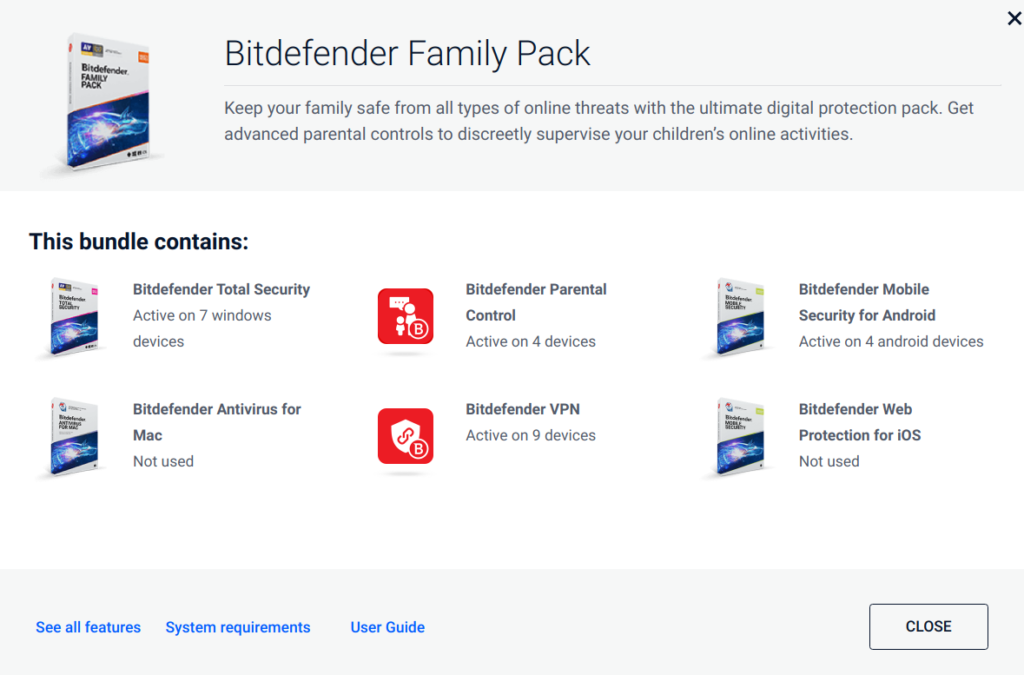 You can manage most of the settings and devices from https://central.bitdefender.com/ this includes the parental controls.
Whenever Bitdefender's malware-scanning engine encounters what may be a new piece of malware, it uploads the suspicious item to Bitdefender's online testing lab for analysis. New malware signatures are distributed several times daily to the 500 million systems protected by Bitdefender products.
These uploads will include some information about your system and what it was doing when a new threat was detected. If you'd rather Bitdefender not know that, you can opt-out of this data collection. (You'll still get the malware-signature updates.)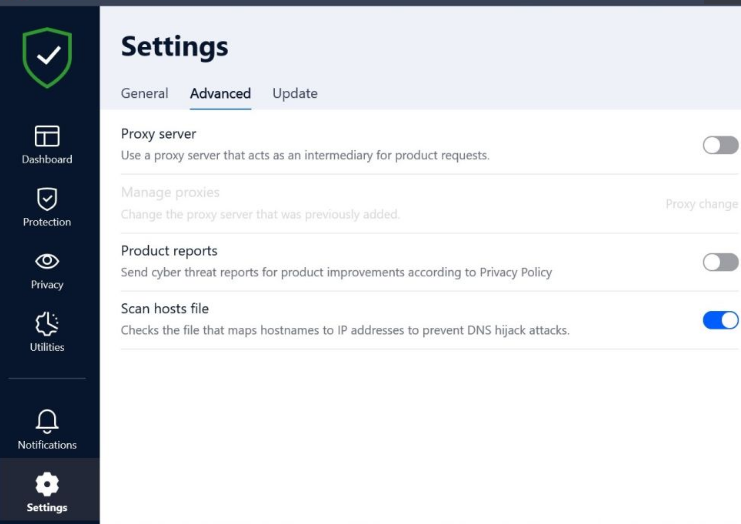 Bitdefender blocks potentially unwanted applications (PUAs), fileless malware and bootkits. It also guards the integrity of files and automatically copies files under attack from encrypting ransomware so that you have backup copies.
The Profiles feature monitors what you're doing and tailors the protection accordingly. There are preset profiles for work, movie, games and public Wi-Fi.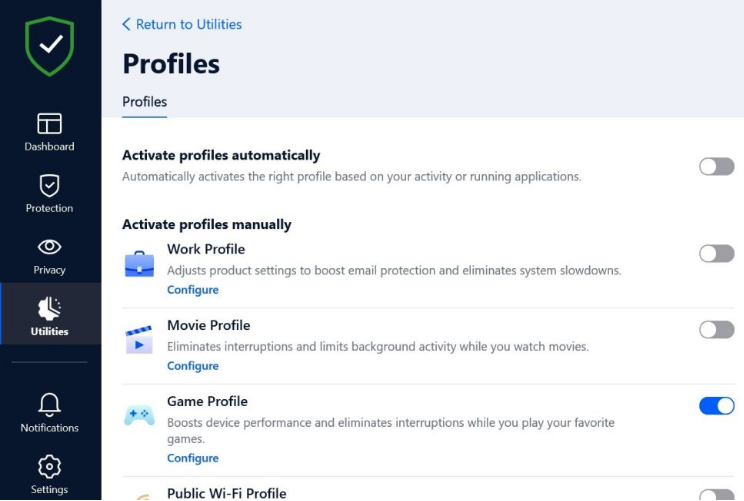 Bitdefender no longer offers the free downloadable Bitdefender Rescue CD, which booted a severely infected system into Linux for a complete scan and cleaning. Bitdefender paid software still creates the similar Bitdefender Rescue Environment in a hidden hard-drive partition during installation, but the Rescue Partition now uses a sandboxed version of Windows 10 instead of Linux to remove persistent threats.  There's also a powerful file shredder that's quick and easy to use. Bitdefender's File Vault encryption feature has been discontinued, but files encrypted with older versions of Bitdefender programs can still be retrieved if you remember the password.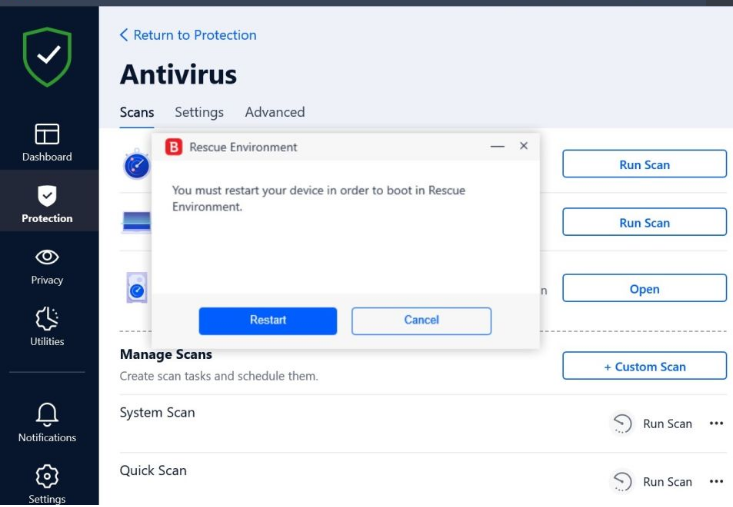 Parental Controls
Once you have setup the devices, you are able to see activity on them, as you would expect. This is decent enough without being creepy and in too much detail. However there are additional setting you can add to see child's location etc.
Detection of cyberbullying and online predators
You will be notified about verbal attacks, aggressive language, inappropriate requests for photos, meetings outside the house and private information such as passwords and credit card numbers in your child's online conversations.

Safe browsing for your children
Select the content categories you want to keep away from your children, from a pre-set list. You can also manually allow or block specific websites. (Available on Windows, macOS and Android.)
Manage applications
Choose the applications and programs that are appropriate for your child. You can see your kids' app usage history, and compare it with how other kids their age spend their time online.(Available on Windows, macOS and Android and iOS.)
Call management
Decide who can phone your children, and block incoming calls that have no Caller ID.(Available for iOS, only for the incoming calls.)

Location tracking and geo-fencing
Make sure your kids are OK even when they're not by your side. Track their location so you always know where they are. You can also take a laid-back approach and get notified when they enter an area you mark as Restricted.(Available on Android and iOS.)
Safe check-in
Save your kids the nuisance of an extra phone call – let them tell you they're OK with Safe Check-in. Plus, whenever your kids enter a restricted area, they will receive a note suggesting they notify you on their safe arrival.(Available on Android and iOS.)
Limit time spent on their device
Decide how much time your kids can spend on a certain device, and when. Help them build healthy habits, both online and offline.(Available on Windows, macOS and Android and iOS.)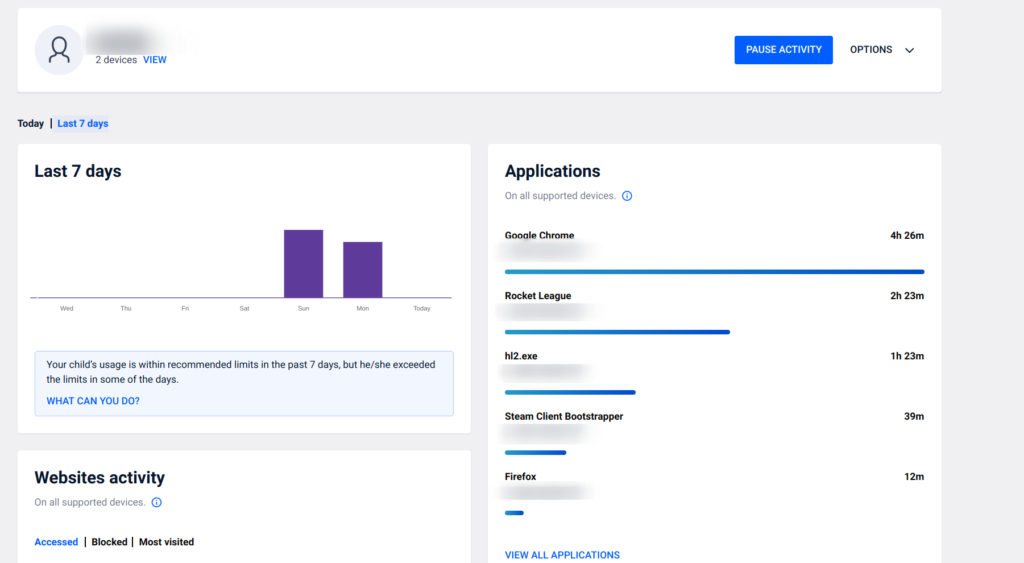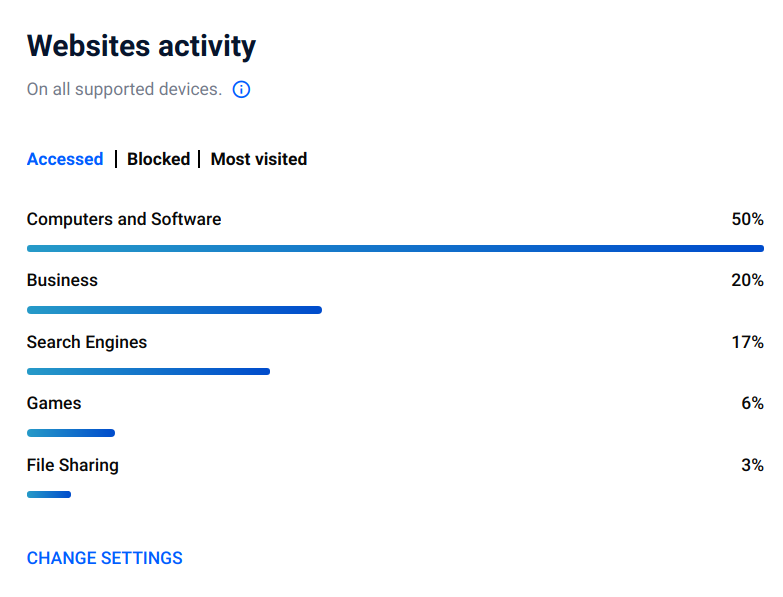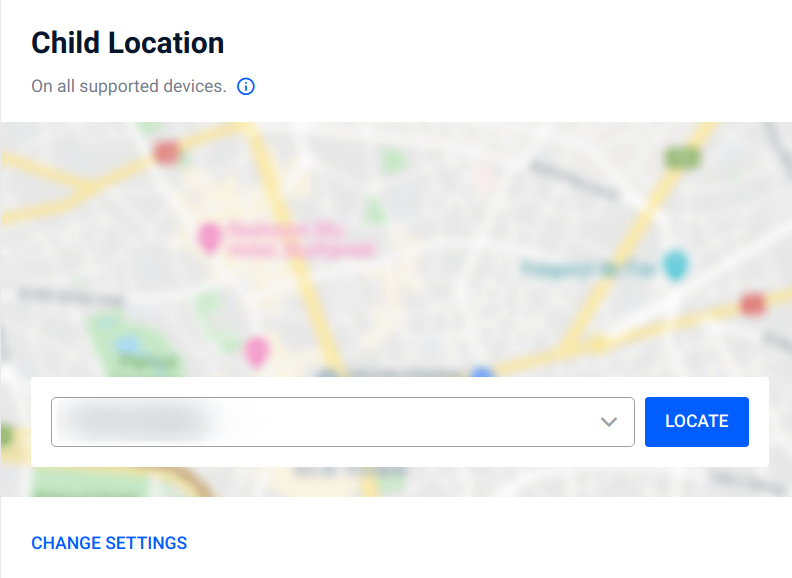 Optimization for Windows
On the Utility page of the Windows edition, you'll find a handy tune-up tool called OneClick Optimizer. Just click Optimize to get things started. On my test system, the scan quickly found hundreds of items in the categories Disk Cleanup, Registry Cleanup, and Privacy Cleanup. As recommended, I clicked to view details in each category.
Disk issues included junk, temporary, and cache files, occupying more than half a gig of disk space. In the Registry issues category, Bitdefender reported useless or erroneous entries of several types, including help files and shared DLLs. Privacy issues turn out to refer to browser cache, cookies, and history. To be specific, it reported on Chrome, Firefox, Internet Explorer, and Opera—not Edge. I clicked Optimize to remediate all the issues.
Anti-Theft for Windows
For a blocky desktop computer that sits in your home, or in a locked office, theft isn't the biggest worry. However, modern laptops are so powerful that many individuals (and companies) skip the desktop altogether. It's convenient to take your computer wherever you want, but for a thief, it's just plain convenient to take your computer.
You don't have to do anything special to enable anti-theft on a Windows laptop. To manage this feature, you log into Bitdefender Central. Buttons on the Anti-Theft page let you locate, lock, or wipe the device. The option to sound a loud alarm is Android-only.
When the device connects via Wi-Fi, Bitdefender gets its location using Wi-Fi triangulation. In testing, this proved quite accurate. However, on an Ethernet connection, it falls back on IP address geolocation, with much coarser accuracy. You'll be lucky if it gives you the right city. In my case, it located the laptop about ten miles away, in the middle of a park. Fortunately, a stolen laptop will almost always connect via Wi-Fi.
Bitdefender Central
At the start, I mentioned Bitdefender Central as the location for extending protection to new devices. As you've seen, it's also the go-to for locating lost device and activating anti-theft features. But there's more to this console. Just how much more depends on the device.
Select a Windows device in the console and you get five tabs: Dashboard, Protection, Optimizer, Anti-Theft, and Vulnerability. I've already gone over the Anti-Theft features. Dashboard, the default tab, displays stats on threats blocked in the last week, along with details like the device's MAC address, the type of device, and the company that made it.
From the Protection tab, you can view the results of the latest quick or full scan for malware. You can also launch either scan remotely. That can be handy if you're managing devices for a less-techie family member. Similarly, the Optimizer tab shows the results of the latest optimizer scan. You can remotely optimise the Windows system, and view details about the latest optimization activities. And on the Vulnerability page, you can launch a vulnerability scan or view existing scan results.