The National Security and Defense Council of Ukraine announced the imminent creation of cyber forces in the country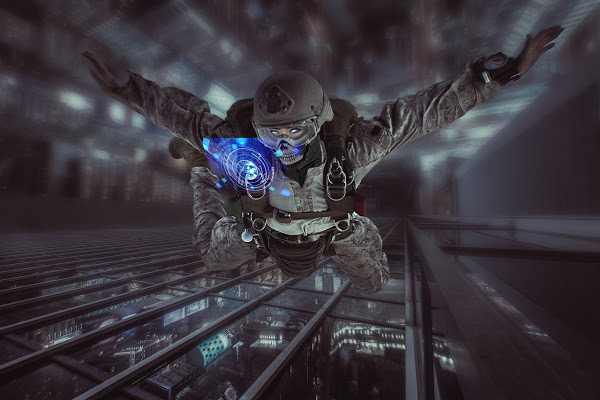 Secretary of the National Security and Defense Council (NSDC) Alexey Danilov said that in the near future, President of Ukraine Vladimir Zelensky may sign a decree on the creation of cyber forces in the country.
According to Danilov, this issue was discussed earlier on Friday at a closed meeting of the NSDC.
"I can say that this decision was unanimously supported by all 21 members who attended the meeting. I think there will be a presidential decree about it in the near future. You will hear from the president," he said.
Alexey Podberezkin, Director of the Center for Military and Political Studies of Moscow State Institute of International Relations (MGIMO), and political scientist Ivan Mezyuho commented on the possibility of creating national cyber forces in Ukraine.
"Programmers who were at a high level have now turned into semi-hackers, and the remnants of this potential, including military-technical, are in fact looted. Therefore, I do not really understand how this can be done in Ukraine. Moreover, Ukraine does not produce its own software," Podberezkin explained.
In turn, Ivan Mezyuho expressed the opinion that the creation of cyber forces in Ukraine is likely to be funded or supervised by the United States.
He also added that such forces will be financed with the help of Ukrainian taxpayers.
In addition, a similar opinion was expressed by the Russian political scientist Bogdan Bezpalko. According to him, the appearance of special units for actions in cyberspace as part of the Armed Forces of Ukraine (AFU) is due to the anti-Russian course of Kiev.
"This kind of troops will be directed primarily against Russia, the Donbas and the Crimea, based on the political course pursued by the President of Ukraine, Vladimir Zelensky," Mr. Bezpalko said.
In his opinion, the organization of cyber troops will require significant financial resources, which can be partially allocated by Western "curators of Ukraine and Zelensky personally".
Recall that in February 2019, the Verkhovna Rada announced the actual creation of cyber forces. The NSDC of Ukraine noted that the cyber forces will become part of the Armed Forces of Ukraine (AFU).
If you like the site, please consider joining the telegram channel or supporting us on Patreon using the button below.