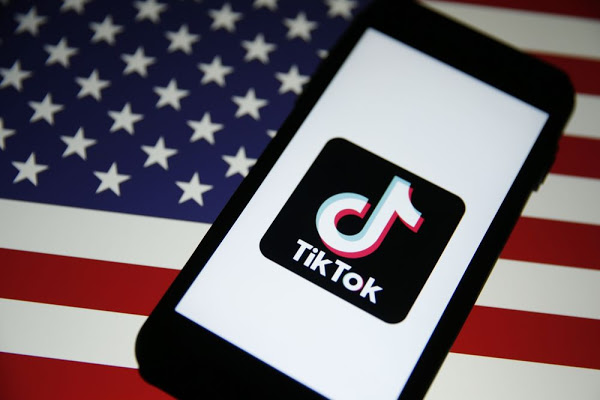 Following President Donald Trump's executive order that labeled the video-sharing application TikTok as a "national emergency", its owner has a September 15 deadline decided to either sell the app to a US company or see the service banned completely banned from the US market.
Be that as it may, Microsoft had already stepped in the race before the official announcement came from the president, saying it was interested in taking up TikTok and incorporate "world-class security, privacy, and digital safety protections" to the app if it did. 
By uniting with Walmart to co-bid for the Chinese company's US, Canadian, Australian, and New Zealand operations. 
Microsoft authorities dubbed the conversations as "preliminary", highlighting that it was not planning to give any further updates on the discussions until there was a definitive result. ByteDance, the Chinese multinational internet technology, said it would exclude TikTok's algorithm as a feature of the sale, as per a South China Morning Post report, and further clarified to Microsoft that it would not be its new owner.
Sunday's blog post emphasized what Microsoft has expressed right from the beginning – that the potential procurement would have required "significant changes" to the application's present status. 
The company moreover explained in a blog post, "ByteDance let us know today they would not be selling TikTok's US operations to Microsoft, we are confident our proposal would have been good for TikTok's users while protecting national security interests." 
"To do this, we would have made significant changes to ensure the service met the highest standards for security, privacy, online safety, and combatting disinformation, and we made these principles clear in our August statement.." 
Nonetheless, following Microsoft's bid, Oracle has also started holding discussions with ByteDance, indicating its interest in the video-sharing application. 
The Wall Street Journal on Monday morning revealed that Oracle would soon be announced as TikTok's "trusted tech partner" and that the video-sharing platform's sale would not actually be organized as an acquisition. 
Meanwhile, Tik Tok affirms that it would launch a lawsuit against the US government concerning its ban. Any possible lawsuit, however, would not keep the company from being constrained to auction the application in the US market.
If you like the site, please consider joining the telegram channel or supporting us on Patreon using the button below.